It's your first day at law school, you have a lot in mind but your pure goal is to become a successful lawyer.
Law aspirants and even established lawyers may struggle to decide what area of law they want to be an expert in. Going to law schools may spark your thoughts that you will eventually work in renowned and large firms practicing corporate law but the truth is that may not happen and you might be directed to another path.
We need to remember that all areas of the law are important and it comes in handy in different situations. Whether you are caught in the middle of a domestic dispute or dealing with a corporate lawsuit, you'll be needing a lawyer. In any legal matter, we always need a lawyer. We admire them for their tenacity and audacity in fighting the case for their clients.
In the areas of mastering law, finding the perfect area that tailor fits your personality, experience and interest are essential to staying happy in your legal career journey. Just like how Ferguson Law Group Arizona has great personal injury attorneys/ There are various types of lawyers and our need for them will depend on their area of expertise.
Here are the different types of lawyers and what they do and can help you decide what type of lawyer will you be.
Corporate Lawyer [Business Lawyer]
Different businesses surround us. And these businesses will not effectively run without legalities; this is where corporate lawyers are needed. Corporate lawyers will be in charge of business matters, including intellectual property rights, employment, mergers, and acquisitions. Some of them focus on legal business tasks, like forming a company. Others, on the other hand, will deal more with employment issues to taxation compliance.
There are two major types of business lawyers—business litigation lawyers and business transactional lawyers. The difference between them is significant. Business transactional lawyers usually handle transactions like negotiating deals, and they also draft documents like employment agreements. Business litigation lawyers, on the other hand, handle lawsuits just like when somebody sues a company for violations on the terms of a contract.
Labor and Employment Lawyer
This type of lawyer handles issues related to employment. They deal with making sure your business is complying with the state and federal labor laws. Just like the business lawyer, there are also transactional and litigation employment lawyers. Employment litigation lawyers are those who go to courts to argue whenever a business violated the state law or the terms of an employment contract. Transactional employment lawyers, on the other hand, deal with drafting the employment documents during the time that the company hires an employee. Some labor lawyers can even do both of the works.
Family Lawyer
As the name suggests, this type of lawyer handles legal issues revolving around the family. They handle things like a prenuptial agreement, divorce, custody battles and other issues surrounding marriage and children.
Security and Finance Lawyer
These kinds of lawyers operate only in a specific sector of law. They usually deal with issues related to individuals and banks issuing money, or to companies that are selling stocks.
Intellectual Property Lawyer
This type of lawyer deals with anything that revolves around protecting intellectual property. The three areas of law within the intellectual property are patent, trademark, and copyright. Handling these kinds of cases can be very technical. Hence, there is also a division of labor when it comes to this. There are litigation IP lawyers and ordinary IP lawyers. Litigation IP lawyers are the ones who go to courts to battle with the case. Ordinary IP lawyers, on the other hand, help with all the paperwork that is needed to protect your IP.
Tax Lawyer
Tax lawyers help businesses and individuals abide by the state and federal laws during the filing of their tax returns. Most of these lawyers go to court to defend you when the IRS audits you, and you find yourself facing significant fines or potential jail time.
Real Estate Lawyer
These types of lawyers assist you when it comes to any legal issues related to property and real estate. There are also two types of real estate lawyers: litigation and transactional real estate lawyers. There are certain differences between these two. Litigation real estate lawyers are the ones who go to court to argue if a purchase/sale agreement or a contract is violated, or if the landlord or tenant violates the law. Transactional real estate lawyers, on the other hand, only deal with the negotiation of real estate transactions, as well as drafting documents surrounding the negotiations.
Criminal Defense Lawyer
This type of lawyer defends people accused of committing crimes that are against prosecution by the government. It is their goal to reduce the sentence or help them stay out of jail. The types of offenses that these lawyers handle range from small crimes like shoplifting to more serious crimes like drug trafficking, assault, or even murder.
Traffic Lawyer
This type of lawyer usually has a lot of clients because traffic violations are prevalent in almost all states. Traffic lawyers typically go to court to defend you about traffic citations or give you some advice on whether you can get out of a violation for running a red light or speeding violation.
Digital Media and Internet Lawyer
Internet use is prevalent across the globe. And we have heard of a lot of offenses done on social media platforms. These types of lawyers deal with situations involving legal issues concerning our use of the internet and technology. They deal with crimes related to website terms and conditions, copyright laws, privacy issues, and pirating music and movies.
Entertainment Lawyer
An entertainment lawyer deals with all kinds of entertainment issues that are related to entertainment contracts. They manage contracts, draft and review licensing agreements, and deal with contracts that have to do with royalties and other aspects of entertainment.
Personal Injury Lawyer
Probably one of the most sought-after types of lawyers is the personal injury lawyer. They deal with injuries and accidents of any nature. If you are misdiagnosed of an illness by a doctor, suffer some bad effects from a prescribed drug that they didn't warn you about, or injured by a defective product, personal injury lawyers will help you deal with that. Personal injury lawyers are also the ones you should turn to if ever you figure in a vehicular accident. Learn more about personal injury lawyers.
A seasoned car accident lawyer helps their clients deal with things such as damage and insurance claims. You must choose the best personal injury lawyer since they know how to handle things and lets you get the most benefit out of the predicament.
Takeaway
Have you decided what field of law you want to be an expert in? Keep in mind that as lawyers, we will spend a lot of time working and it's important that we love the work that we do.
About the Author Jason M. Ferguson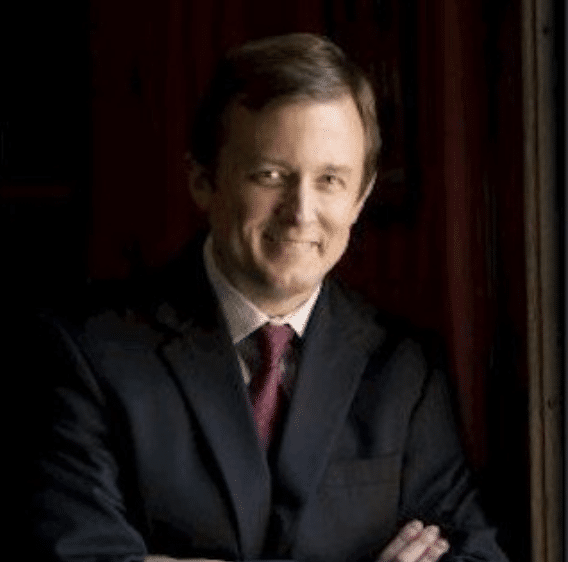 Jason M. Ferguson, the founder of Ferguson Law Group, started his career working for an automobile insurance company as a trial attorney before owning his injury law firm for over 20 years. Attorney Ferguson has a unique experience, having tried cases on both sides of the court system in personal injury trials, unlike many other lawyers. Mr. Ferguson also served over 14 years as an Army Reserve officer and the Georgia Air National Guard. The Albany Herald recognized him as one of southwest Georgia's "40 under 40" in 2010.